Investing in stocks is a proven way for increasing one's money, especially in the long term. An online broker, who is thorough with the intricacies of trading platforms and practices, can help an investor significantly in investing his money most profitably.
However, nowadays there are many brokerages in the online trading world, especially because there is a surge in the number of investors now. So, those who are keen to augment their income through investing in stocks should also know how to choose the right broker.
The reasons for investing in the stock market may vary from person to person and will be influenced by attendant circumstances. Some may be ready to wait for longer periods while others may prefer to have immediate returns. Similarly, some may have more money to invest while others may not have that much to spare.
In the case of brokers also, there will be differences in their field of expertise, commission rate, etc. All these will have to be taken into consideration before a person chooses a broker who will help him get the best returns for the money he invests.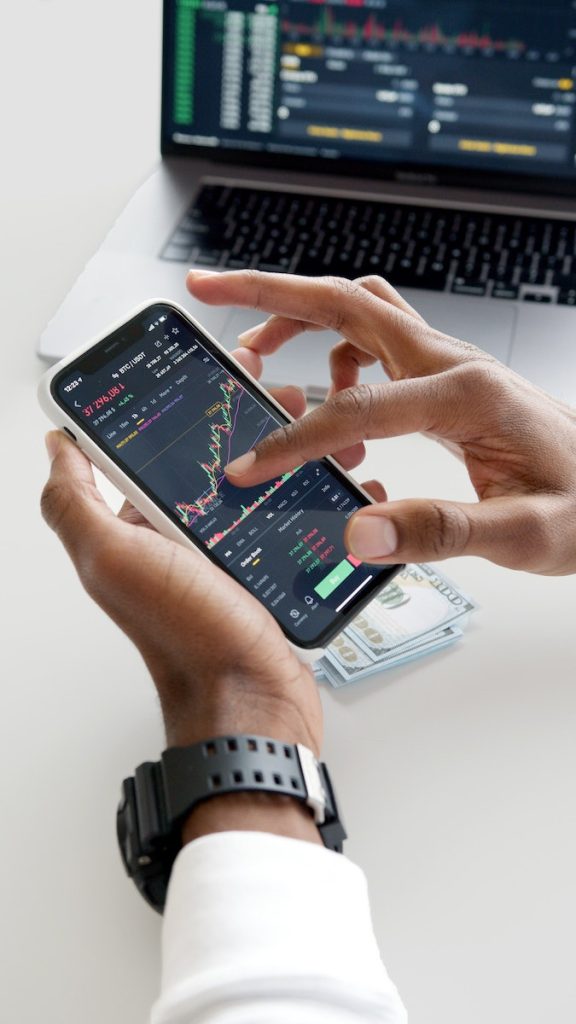 How to Choose the Right Online Stock Broker?
The investor should, first of all, ask himself why he wants to invest in stocks. One person may need it as a retirement fund that can give him a monthly income, while another may be interested in more advanced strategies of investments, and a third person may want the next generation to benefit from his investment.
Then there may be those who are not keen on investing in many companies but only in one or two good ones. Once an investor is clear in mind about what exactly his requirements are, he can choose a broker based on the following criteria:
Brokers may charge for their services by taking a commission from the investor. Options for investment offered by most brokers are more or less the same, being individual stocks, mutual funds, options, bonds, funds traded on the stock exchange, or even cryptocurrencies, forex trading, and futures trading. The investor will have to decide which of these investments is best for his requirements and then compare the commissions charged for each type of investment.
Individual stocks: Most brokers do not charge a commission for trading in individual stocks. However, there could be some who charge, and their commission may be calculated on the basis of per share or per trade.
Mutual funds: In the case of mutual funds also, there are brokers who offer their services for free while there are those who charge a commission. However, there is an internal fee involved in investing in mutual funds. But it is included in the fund and is not a charge that the broker demands.
Options: Trading in an Option (which is a contract linked to a stock or security) may involve a commission to the broker. Besides that, there will also be a fee for each contract, which may be not less than 15 cents and not more than $1.50.
ETFs: Exchange-traded funds are bought like buying a share. In the same way, some brokers do not take a commission for trading in stocks, they do not charge for ETFs also. Brokers generally provide a list of ETFs for which they do not charge a fee. Investors can rely on this list to decide on which ETF they should invest in.
Bonds: Brokers are likely to charge a fee for buying individual bonds. But the charges vary based on the type of bonds and there is a minimum charge applicable for all bonds and a maximum that is generally charged for specific types of bonds.
Cryptocurrency: Since this is a comparatively new field, its rules and fee structures are slightly complicated. An investor should do thorough research about broker rules before choosing a broker for it.
Track record of the broker
A broker should be, first and last, trustworthy. The best way of establishing a broker's credibility is checking their track record, especially if they have been on the scene for quite some time. Besides this, all brokers, whether new entrants or seniors, have to follow the rules of the Securities and Exchange Commission (SEC).
Further, they are also subject to the rules of the Financial Industry Regulatory Authority or FINRA, which is a self-regulatory organization regulating exchange markets and brokerage firms. A broker's reliability can be tested by checking whether they have ever come under negative scrutiny by these organizations.
In January 2021, the stock market became very volatile and many short sellers lost money by buying and selling the stock of the video game company GameStop Corporation. The resultant complications forced many brokerages to stop trading because they did not have sufficient cash reserves to ensure that their customers' trading would not suffer.
Such incidents show the weakness of a brokerage. To be free of such risks, investors will have to do their trading only through well-established large brokerage forms. However, such sureties are not necessary in the case of small-scale buying and selling of shares.
Account minimum requirement
There is no minimum investment required for starting a brokerage account. However, some brokerages, depending upon the type of transactions they handle, say mutual funds, require a minimum investment to start an account. This minimum requirement may even be $2000 or more, depending upon what the company handles, but brokerage firms can be started with much smaller amounts also.
Investors can manage many of the stock market transactions without being charged for it because there are many brokers who offer their services for free. Still, there will be some charges like an inactivity fee, annual fee, subscription for using trading platforms, and additional charges for getting data or doing research. There will also be a charge for closing an account or transferring it to another company. However, if an investor is moving to another brokerage firm, that company is likely to reimburse at least a part of that fee.